Challenges faced by electric vehicles in strata
Demand for electric vehicles (EVs) in Australia is growing, with the EV market share increasing by 65% in 2022 to 3.39% of new light vehicle (car) sales1. While this lags other developed nations, such as the UK, where one in five new cars sold is electric, we know demand in Australia will continue to increase. Moderate estimates predict EVs will represent 49% of total vehicle sales by 2030, and 100% of total vehicle sales by 20402.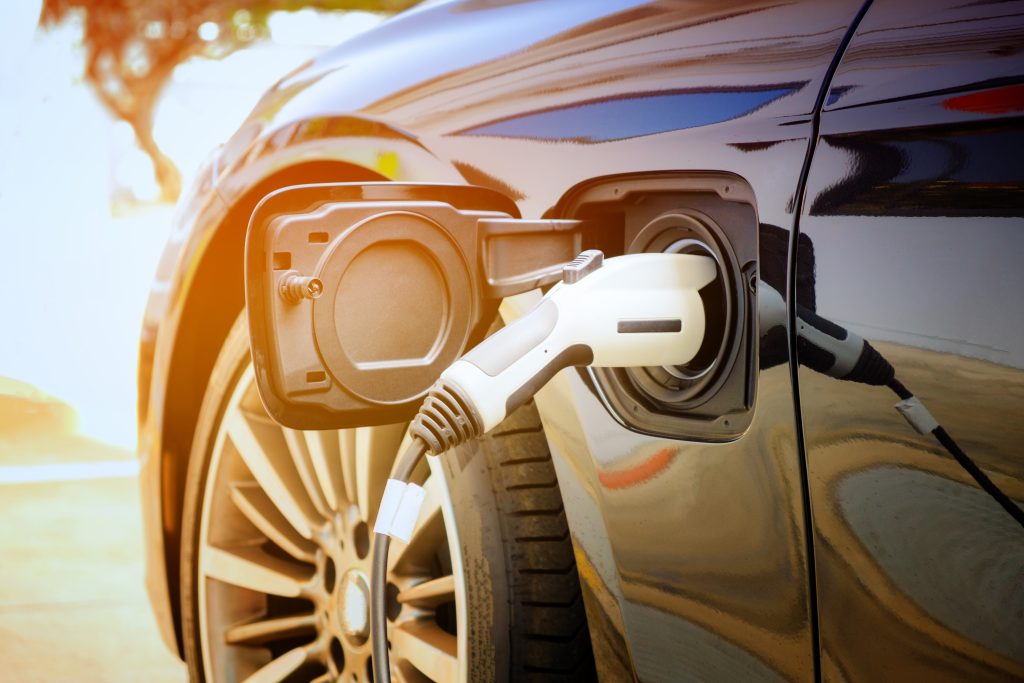 The role of the Government in EV strategy
The Federal Government's National EV Strategy will ensure Australians can access and capture the benefits of EVs, while also helping Australia achieve its 43% emissions reduction target by 2030, and net zero emissions by 2050.
At a state level, the ACT Government is leading the way, having announced 2035 as the end date for the sale of new petrol and diesel cars. Its EV and emissions policy continues to implement initiatives that move us closer to a net zero transport system.
A state-by-state proposition
It's expected that most energy delivered into EVs will occur at home. This combines maximum convenience with minimum cost for most people. In Australia, this outcome is supported by a housing mix where most people, whether renting or owning, have a driveway or garage next to their home, with convenient access to an existing electrical supply that they're already paying for1.
However, it's important to consider that as many as one in five Australians live in some form of strata-titled property, with estimates of the number of people living in strata reaching close to 6 million2. Most of these people live in apartments or townhouses, but also in retirement villages, mixed-use precincts and large, planned developments.
This has significant implications for EV adoption, particularly when assessing the level of risk they pose, and given that both strata and EV policy are largely driven at a state and territory level.
Potential strata integration issues
The strata industry will face significant challenges with the mass integration of EVs into their complexes3.
Cost: most strata buildings don't currently have the level of electrical infrastructure to meet the EV charging demand that Australia will see.
Equity issues: the democratic structure of strata committees make it difficult to decide on the implementation of required facilities to support EVs.
Information gap: owners' committees may not be aware of all the issues associated with EV integration into their buildings and how challenging it may be. The Strata Community Association (SCA) and strata managers are both excellent sources of information on this matter.
The SCA is currently undertaking further research on the specific issues that the mass integration of EVs into strata communities will create. Once available, this information will be extremely useful when assessing risk and understanding the implications for insurance.
EV charging infrastructure
EV charging stations can be in individual houses, parking facilities, office or retail buildings, purpose-built charging stations or individual curb-side stations.
This is the current state of play in Australia3.
Risks of EV charging stations
The main risks associated with EV charging stations are as follows4.
Fire
Fire is the primary hazard for EV charging stations due to outdated electrical wiring and power supplies within a building or in the structure where the charger is installed5. The lithium-ion batteries within EVs may also be a potential source of high-voltage fires.
Electric shock
The high voltages (120-480V) required to charge EVs leave users potentially vulnerable to electrocution when charging their vehicles. Damage to cables and charging equipment, through wear and tear, accidental damage, vandalism or theft, can also increase the risk of electric shock6.
Cybersecurity
Cyber risks range from loss of personally identifiable, billing or financial information to the compromise of partner networks, damage to the battery or other EV components, compromise of life safety systems, malfunctioning of EV supply equipment and bulk power system frequency increase7.
Other risks
Other risks include charger siting location and layout risks, safe maintenance, inspection and repair, firefighting and emergency response, planned and unplanned disconnection and reconnection to primary power sources, as well as unauthorised access to high-voltage electrical equipment, connections and cabinets.
Strata insurance considerations4
Business interruption (BI)
EV charging stations within commercial, retail or residential properties may put additional strain on limited electrical resources, increasing the risk of a power outage7.
Theft/vandalism
Theft of charging cables that can be stripped for copper wiring and resold at high profit margins is a potential loss exposure, particularly in public or shared EV charging facilities.
Personal injury
EV charging station cabling needs to be of sufficient length to facilitate connectivity to vehicles. However, cabling should be used and stored in a manner that doesn't present any additional trip and fall hazards to anyone using or visiting the property.
Product liability warranties
In situations where charging equipment or cabling is manufactured by a third party, rather than the vehicle manufacture or the EV charging station operator, manufacturer or supplier contracts may need reviewing to ensure charging station service providers are appropriately indemnified and insured against product-related failures and liability.
If you would like to find out more about the implications of EVs within strata or have any questions about your level of cover against some of the risks, please get in touch here.
[1] State of EVs report, Electric Vehicle Council, October 2022
2 Australian EV Market Study Report, ARENA
3 Electric Vehicles in Strata, Phase 1: State of Play, SCA, December 2022
4 Electric charging station risks and controls, WTW
5 Electric Vehicle Charging Equipment Installation – Code of Practice (4th Edition), The Institute of Engineering Technology, U.K., 2020
6 RC59: Recommendations for fire safety when charging electric vehicles, RISCAuthority and Fire Protection Association (FPA), UK, 2021
7 Electric Vehicle Charging Station Insurance (For EV Cars), EK Insurance, USA